Success Stories
Mitchell Metal Products is your one-stop solution for metal stamping, forming, fabricating and assembly. Please review these samples of our work and contact us to allow our team of dedicated metalworking designers to create a solution for your metal part requirements.
A major manufacturer of self check-out units experienced high levels of field complaints due to dull plating finish on a critical surface of its cash through subassembly causing an optical reader to report an error. Mitchell Metal Products designers worked with engineers up and down the supply chain to create a solution that addressed the dull plating and also eliminated finish burns on non-critical surfaces resulting from post-finish welding. Utilization of the innovative TOX® joining system combined with MMP-recommended plating specifications for subassembly parts eliminated optical reader errors and provided the customer with cost savings.
The Mitchell Team was challenged by a leading producer of mainframe computers to find a solution for humidity induced corrosion on hidden surfaces of door hinges used on the chassis. The MMP successful solution includes an under coat of black epoxy e-coat topped with a customer-specific textured black powder coat. Today thousands upon thousands of these hinges are in use on mainframe computers without the worry of corrosion seepage from hidden surfaces. The highly cosmetic hinge is just one of many subassemblies provided to the computer industry.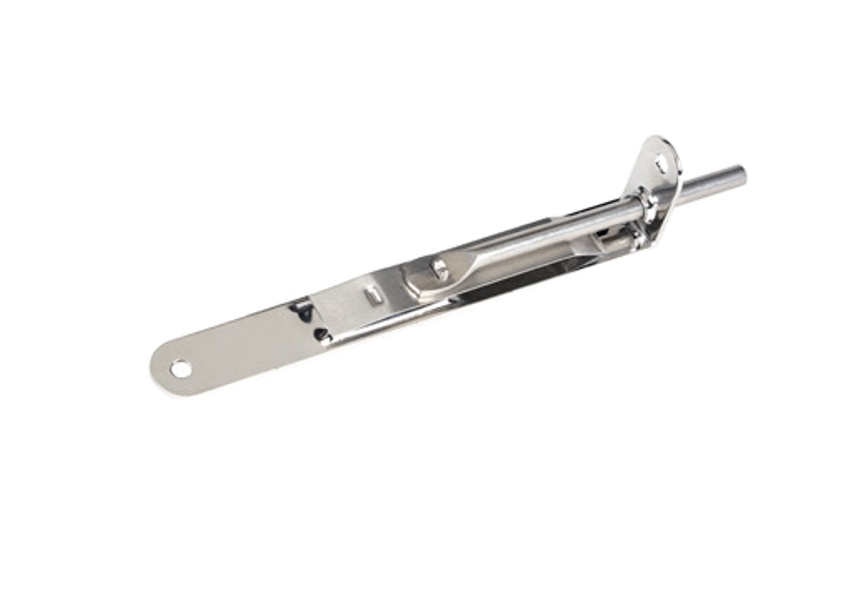 This 100% stainless steel flush bolt is supplied to the window and door industry. Production of the assembly involves many of Mitchell Metal Products unique capabilities. From flattening and punching of 300 series stainless steel rods to specialized tooling designed to stand up to the rigors of blanking small, close tolerance, yet heavy-gauge stainless staking rivets, MMP puts its skills to the test successfully.