Metal Stamping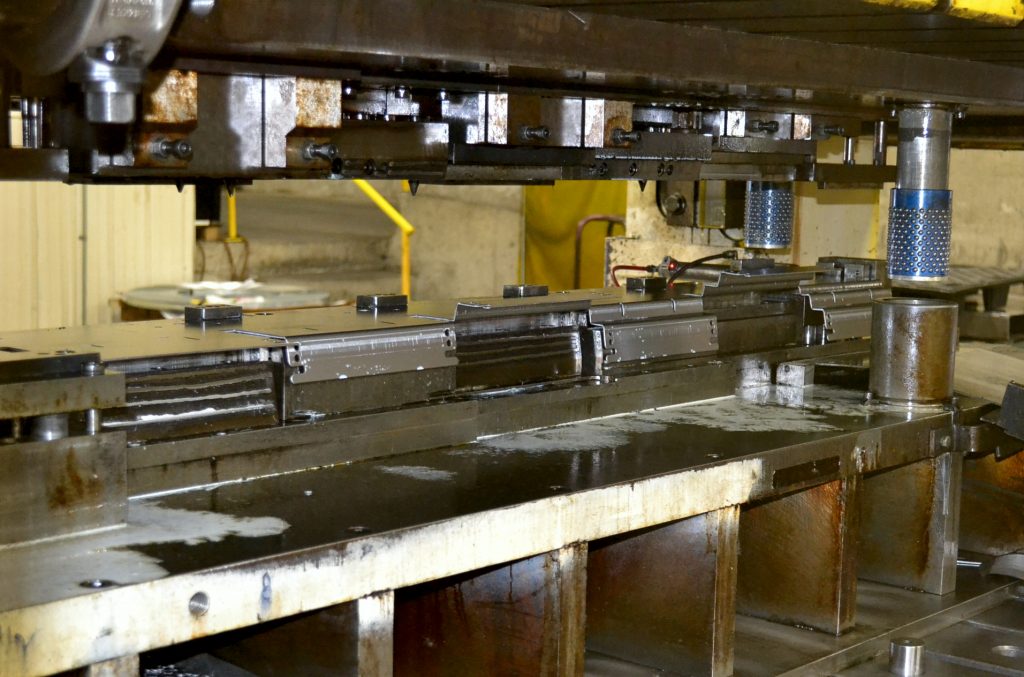 Mitchell Metal Products employs state-of-the-art press lines to produce progressive stampings that meet the exacting standards of our customers. From single-station blanking to complex multi-station progressive tooling, our presses deliver economy and precision part after part. Our press capacities range from 2.5-ton to 400-ton. Press lines feature automated straightening and feeding systems. We match metal stamping tooling designed in our tool department to the best feed and straightening combination for your product, whether that is air feeds with dual straighteners or the latest in Servo Feed Technology.
We work with all types of metals. Mild steel, high carbon steel, stainless steel, brass, aluminum, copper alloys and more are regularly run on our stamping lines. Our feeds and straighteners routinely handle a wide range of gauge sizes from stainless steel as thin as 0.015" to mild steel as thick as 0.312". Our many press and feed work cell combinations allow us to easily handle a wide range of raw materials. This, combined with our long history of working with a wide variety of metals, produces capabilities that many customers find unique in our industry.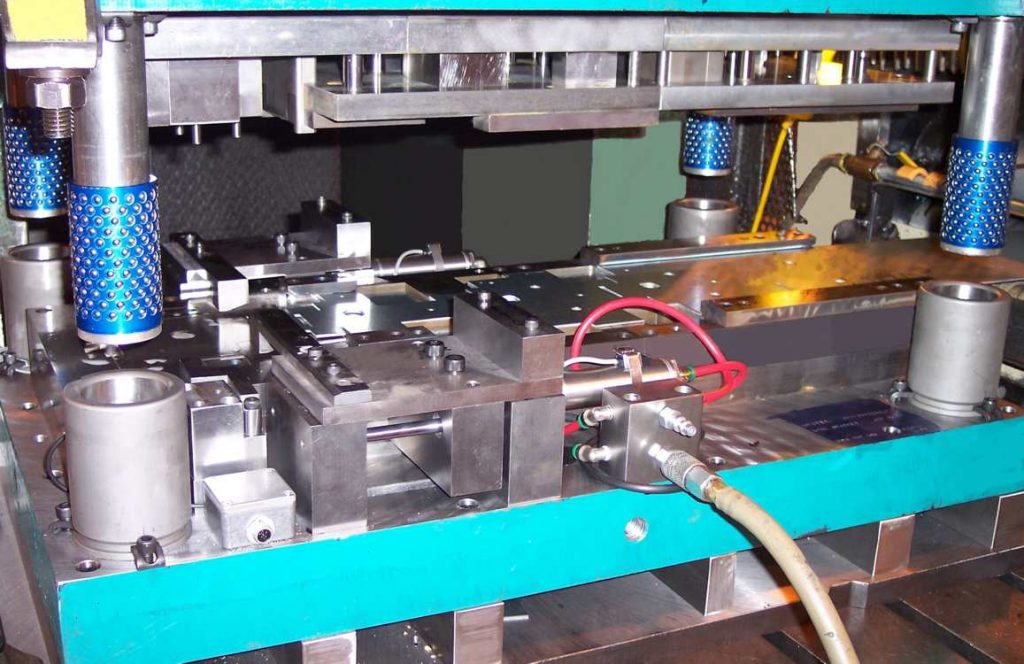 We use the latest in press monitoring and in-die sensor technology on our progressive metal stamping lines. Tonnage monitors and bed-load sensors allow us to set parameters that prevent equipment and tooling damage. In-die sensors are incorporated into your tooling to prevent inadvertent tool damage due to miss-feeding or end of coil situations. In addition, sensors are employed to ensure that critical features on your products are monitored and produced in a controlled process as they work their way through our metal progressive stamping operations.
Process controls are developed for every production job and operators monitor critical features throughout the progressive metal stamping production process. This provides you with consistent products that meet your specific standards.
Mitchell Metal Products offers you more than just a qualified source for progressive metal stampings. Our latest in metal progressive stamping process technology combined with robust production monitoring systems and our wealth of production knowledge provides you with economical and innovative solutions to your progressive metal stamping needs. Contact us today with your metal stamping requirements and let us provide you with a solution that is cost-effective in all aspects: price, quality and on-time delivery.