FIBER OPTIC LASER EXCELLENCE
Mitchell Metal Products, innovative leader in the metal forming industry since 1954 introduces laser blanking capability with the addition of a 6KW Swiss-built fiber laser blanking line from DNE by Bystronic in Q1 2022. This addition provides the perfect compliment to MMP's long history of long, medium and short run metal stamping expertise.
Laser Blanking Specialists abound. Very few, if any, couple laser blanking with seven decades of metal forming expertise.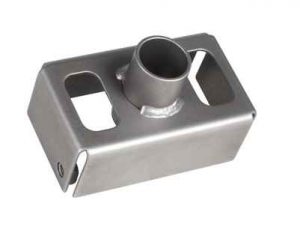 The Mitchell Differentiating Advantage is that we bring seven decades of metal forming excellence to the Laser Blanking Market. No one does it better. We bring long-tenured, complex metal forming expertise to the table each time we consider a Request for Quotation. We can offer quotes for simple laser blanking as well as laser blanking with complex forming, weldments and assembly. Mitchell Metal Products truly offers everything from all corners of the metal forming/fabricating world: every time we offer a quote.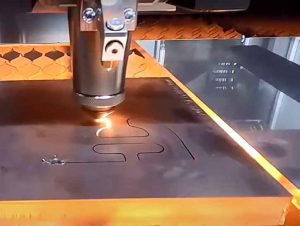 Our fiber laser capabilities include a wide range of materials and offerings. We process carbon steel up to 0.750" thick, aluminum up to 0.750" thick, copper up to 0.370" thick and brass up to 0.370" thick.
We also entertain non-metal laser blanking. Contact us today for a quote!
Our laser is fully programmable to laser blank and etch in the same operation
Contact us today for more information.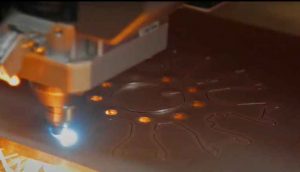 While our laser may seem to move at the speed of light, the results are crystal clear, precise cutting. When combined with our seven decades of metal forming expertise, we offer solutions to your metal forming needs that are second to none and seasoned with decades of experience. Contact us today with your metal blanking & forming challenges. We enjoy The Challenge.
More than just a link in your supply chain. We strengthen your supply chain with Metal Forming Excellence. Enjoy the MMP difference today!