Metal Forming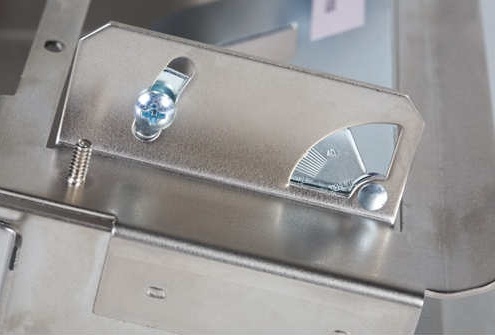 Mitchell Metal Products is uniquely positioned in the progressive metal stamping industry in that we feature a multitude of secondary-operation work centers. Our metal forming department compliments our metal stamping capabilities by offering secondary punch press forming, press brake forming, tube bending and tapping. 
We have the processes to meet all your metal forming requirements. Multi-headed tapping machines and specially produced resistance welding centers provide highly efficient options for your products.
Subassemblies
Special attention is paid in our metal forming department to ensure efficient flow of materials from punch press work centers to press brake forming cells to assembly cells where subassemblies are created. Strategic layout of work centers allows us to bring several operations together in just minutes to maximize throughput. Careful attention to housekeeping and 5S Principles means our operators can quickly and seamlessly shift from one production run to the next.
Metal Deburring
Multiple metal deburring centers run a wide variety of deburring media. This allows us to aggressively attack the hardest of materials while also carefully polishing away sharp edges on softer metals. We regularly supply products meeting UL-1439 sharpness criteria. Mitchell Metal Products is recognized as the premier supplier of hardware to the juvenile furniture industry, where conformance to the strictest of metal edge standards is critical.
Tube Bending
Our tube bending equipment enables us to provide customers with tube bending fabrication assemblies. Tubing can also be machined to special contours in our end-mill work centers.
Whether you need subassemblies or fully assembled metal products ready for shipment to end customers, Mitchell Metal Products will supply you with excellence from start to finish. Contact us to find out more!