Employment Opportunities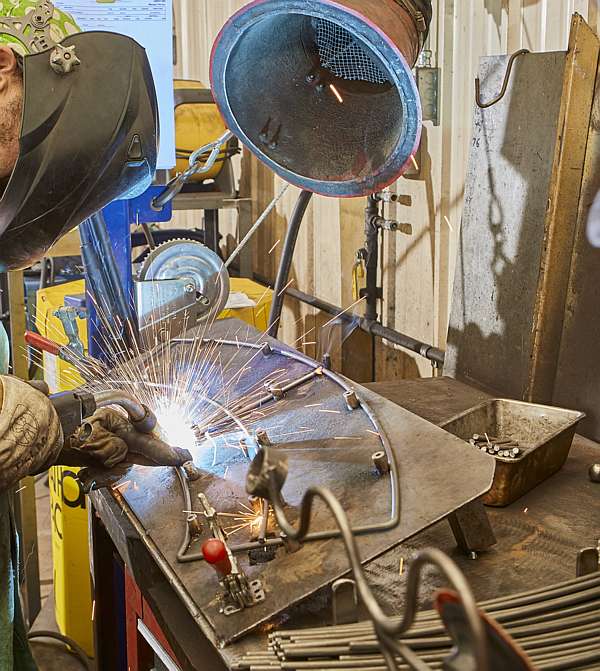 Mitchell Metal Products is a leading producer of progressive metal stampings, metal forming, weldments and assemblies for OEM industries. Our capabilities also include tube bending fabrication, electro-zinc plating, metal deburring, resistance spot welding, robotic welding, riveting, orbital riveting and production of precision enclosures and assemblies. In addition to the metal stampings and formings supplied to OEM industries, Mitchell Metal Products is a major supplier of wreath rings for the Christmas and craft industries. 
At Mitchell Metal Products we believe in a team environment where everyone works toward a common goal. Our stated vision is to be recognized as the supplier of choice by our customers, employer of choice by our employees and company of choice in our community. Our mission is to meet and exceed customers' needs and expectations with products of the highest value delivered on time, in an environment that fosters employee and company growth and success. In today's competitive manufacturing climate, we believe anything less than commitment to the ideals above is settling for less than we know can be achieved.
Mitchell Metal Products offers its employees competitive wages and benefit packages including vacation, health and dental insurance, 401K, gain sharing incentives, holiday and personal time off as well as worker wellness initiatives. More importantly, we provide a work environment committed to safety and the cultivation of ideas. The majority of our associates have been with us for more than five years and this is a fact that we are proud to report!
If you desire to be part of a dynamic, manufacturing-based organization seeking continuous improvement and offering excellence from start to finish, submit your resume or application to us.
For more information on current employment opportunities with our company, please contact us at 800-967-7464.